Hello, bonjour, hola and welcome to today's post! And I'm really excited for this! In March I will be participating in the Trope-ical Readathon hosted by jenjenreviews!
This was one of my first readathons and I absolutely loved it. My favourite type of readathon is points and team based as I can really feel part of a community. What I love about this readathon is that there are alternative prompts so you can always find something to fit what you may already have on your shelves. It's such an inclusive readathon so I definitely encourage you to join in, too!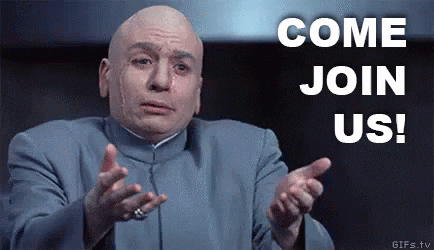 Last summer I was part of Team Mystery/Horror/Thriller. This year though, I've decided to switch it up a bit and go for Contemporary/Literary/Historical.
For the readathon, there are several prompts which everyone can do. You then also have 2 specific team prompts and a choice of 2 team books which you can pick from (one recent and one older release – again, kudos for inclusivity!). Pages read, prompts completed and team books read all count towards your total. Do check out the info page if you want to know more.
Here is my TBR for the readathon and I've underlined the prompt or alternative it fits. This TBR might change, who knows! I've got no idea if I'm going to be able to get through all these but I shall just do my best.
As far as I can, I've tried to pick books that I already have at home or are on my 21 books and ebooks for 2021 list to try to make a dent in that. jenjenreviews has also very kindly supplied some suggestions as well. You can also see my wrap up from last year here. The prompts were really similar so it might give you some ideas!
And here is my TBR!
Absent/Dead Parents – Multiple Authors
The Good Immigrant edited by Nikesh Shukla
A non fiction book which looks at what it's like to be BAME in the UK today. This sure is going to be an incredibly interesting read.
War Setting – 500+ pages
The Beekeeper of Aleppo by Christy Lefteri
Set against the backdrop of the war in Syria, I've heard this one is a real tear-jerker!
Small Town – One Word Title
Little Fires Everywhere by Celeste Ng
One of the recommendations for this prompt which I have at home. Lots of people seem to have enjoyed it so I hope I do, too.
Coming of Age – Book that shaped who you are
La Nuit by Elie Wiesel
I feel like this book fits both of these prompts. Elie Wiesel was in Auschwitz as a teenager and Night (the English title) explores how we can/if we should represent the Holocaust and the impact it has had on society. I read this for my final year in my degree and adored it. It really shaped my interests in literature and I will be reading it in French.
Dystopia – book chosen by someone else
The Phlebotomist by Chris Panatier
I won this book in a giveaway for the Monsterathon last year. I think the cover is gorgeous and, other than that, I don't know much about it!
Blast from the Past – Published pre-2000
Fahrenheit 451 by Ray Bradbury
It's been almost a year that I've had this out the school library now and I MUST get round to reading it!
Mixed Media – Audiobook
Too Much and Never Enough by Mary L Trump
I currently have this on reserve from the library and it's due in March so perfect timing!
Artificial Intelligence – ebook
Murder at the Mela by Leela Soma
I'll be reviewing this crime novel for Damp Pebbles in March so it seemed like the ideal book to pop in here!
Boarding school – Buddy Read
TBC – I'm going to read whatever the March book is for my Book Club. I cannot remember what theme we are going for in March so we will really have to wait and see.
Enemies to Lovers – Previous DNF
American Psycho by Brett Easton Ellis
When I started to read this book, I initially found it a little dense and ended up getting distracted by other books. Time to try again!
Multiple POV – Multiple POC characters
Clap When You Lang by Elizabeth Acevedo
Another recommendation for this prompt and fortunately I have it on my 21 ebooks for 2021 list.
New Kid in Town – genre don't usually read
Dune by Frank Herbert
Whenever I read anything vaguely sci-fi, it's normally dystopia and I've not branched out into much classic sci-fi. As this is supposed to be one of the epitomes of this genre, it's made it's place onto the TBR.
Retelling – TV/film adaptation
Persepolis by Marjan Satrapi
Another genre I don't usually read (graphic novel). The book was made into a French language film some years ago and I still haven't read or seen either! It's also one that could fit under the war prompt.
Book with "Bookish" themes
Some Kids I Taught and What They Taught Me by Kate Clanchy
With these prompts, I've used some creative licence to make them fit what I have at home. This memoir is about education and at one point features a poetry club so I felt like this was book related enough! As a teacher, I can't wait to read it!
Historical Figure
The Song of Achilles by Madeline Miller
I'm not convinced that Achilles is technically a historical figure but…. it's mythology, that's historical enough in my book! Without having read a book, it is sometimes hard to know what tropes are actually featured.
Team Book
TBC – I don't have Fat Chance, Charlie Vega and it's only out in hard cover. I've also already read The Kite Runner, albeit several years ago. However, the audiobook is available through school so I I think I will give it a re-read as I loved it the first time round.
And there we have it, my TBR for the Trope-ical Readathon. It's such a fun one, so if you fancy it, do join in!
TTFN!