It's officially the first day of Spring today! It's great that the days are getting lighter and longer – I can already discern a big shift in my mood. In February, I was inspired by itskooreviews and her Valentine's playlist, so much so that I created my own. I love listening to music so I thought I would do another Books and Music post! This time, to celebrate spring, I've picked some songs which remind me of this season for a variety of reasons – I've put in links to YouTube so you can check them out. Here we go!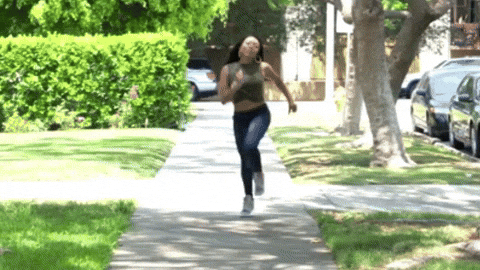 1. Here Comes The Sun – The Beatles
Little darling, it's been a long cold lonely winter

Little darling, it seems like years since it's been here

Here comes the sun
A book with a happy ending
The book: I chose The Flat Share for this prompt as I listened to this audiobook recently and, despite the challenges that the main characters Tiffy and Leon face (which were really well tackled in the book), they found their happy ending. A really uplifting read!
The song: I really like The Beatles and this song never fails to make me smile and feel like better days are ahead.
2. Begin Again – Taylor Swift
'Cause you throw your head back laughing like a little kid

I think it's strange that you think I'm funny 'cause he never did
A book duo who are perfect together
The book: Sara Linton and Will Trent feature in the Will Trent series by Karin Slaughter who is one of my favourite authors. Will Trent is a special agent for the Atlanta GBI and he meets coroner and pediatriction Sara on a case in Genesis (published as Undone in the USA). I think they are a great couple as Will hides so many things from his difficult past and Sara helps ground him.
The song: I wouldn't count myself as a Swifty, but I do enjoy Taylor Swift's music. I love this music video as I have fond memories of living in Paris and, again, reminds me of new beginnings after a long and difficult period. Perfect for spring!
3. One Day Like This – Elbow
What made me behave that way?

Using words I never say
A book with regret
The book: Daisy Jones and The Six was such an original read that I loved! The storyline features so many different regrets, from missing the birth of a child, addiction, treating someone in a mean way, revealing another's secrets. I think these lyrics really resonate with the characters of Billy and Daisy whose relationship is so challenging and complex.
The song: I think this is one of my favourite songs of all time. The lyrics are gorgeous and the strings refrain is so hopeful.
4. Mr Blue Sky – ELO
Mr. Blue, you did it right

But soon comes Mr. Night creepin' over

Now his hand is on your shoulder

Never mind I'll remember you this

I'll remember you this way
A book which makes you feel nostalgic
The book: Wolf Brother the first book in The Chronicles of Ancient Darkness by Michelle Paver. This was one of my favourite books as a child as it was filled with adventure, peril, magic and heroic characters. Against the backdrop of stone age Europe where people live in clans, it follows the story of Torak, whose father is killed by a demon bear. He must travel to the Mountain of the World Spirit with a wolf cub to banish the demon and bring peace to the forest. I listened to the audiobook narrated by Ian McKellan so many times, it brings back amazing memories. I've also just learnt three more books are being added to the series so now I really want to buy the box set and reread them!
The song: What a classic! This song reminds me of spring with the lyrics 'Mr Blue Sky, please tell us why, you had to hide away for so long'.
5. Life – Des'ree
I'll take you up on a dare,

Anytime, anywhere

Name the place, I'll be there,

Bungee jumping, I don't care!
A book with a great sense of adventure
The book: one of my favourite books of 2020, The Martian is more than a sci-fi novel; it's absolutely hilarious, full of wit and sarcasm. Mark Watney is stuck on Mars after his mission goes wrong and he is suspected as dead. A fantastic story of survival and the strength of human spirit.
The song: Spring is all about new life, so what a better song to celebrate the joys of life!
6. The Zephyr Song – Red Hot Chilli Peppers
Fly away on my zephyr

I feel it more than ever

And in this perfect weather

We'll find a place together
A book with the theme of home
The Book: In The Sea There Are Crocodiles is a memoir about Enaiatollah Akbari and his journey as a refugee from Afghanistan to Italy. Throughout as he travels through different countries, he misses his home but hopes to find a place of safety.
The song: I find this song by the Red Hot Chilli Peppers to be incredibly relaxing, like floating along on a spring breeze – how aptly named.
7. Flowers In The Window – Travis
It's just a bunch of feelings that we have to hold

But I am here to help you with the load
A book which soothed your soul
The book: Matt Haig's autobiography/self help book discusses living with anxiety and depression. I listened to him read the audiobook and his voice and words really resonated with me as I listened to it just after having completed a course of CBT.
The song: Spring is the season where flowers start blossoming. I have a beautiful cherry blossom tree in my front garden and those two weeks are just an explosion of pink! It's gorgeous.
8. Symphony – Clean Bandit & Zara Larsson
A rhapsody for you and me

And every melody is timeless
A book you could read again and again
The book: I have always been a fan of Beatrix Potter and The Tale of Two Bad Mice is my favourite! Hunka Munka and Tom Thumb are so cheeky and the illustrations are beautiful. I have several Beatrix Potter things around the house and also collect the themed 50p!
The song: I think this song is such a celebration of joy and love. Spring is a symphony for me of colour, sunshine and the sound of birds.
9. Dog Days Are Over – Florence + The Machine
Run fast for your mother run fast for your father

Run for your children for your sisters and brothers

Leave all your love and your longing behind you

Can't carry it with you if you want to survive
A book with a strong female lead
The book: This collection of essays showcases a variety of strong Muslim Women. It's Not About The Burqa brings to light the diversity within the Muslim community that the mainstream media often neglects. It was fantastic.
The song: Winter is certainly the dog days, so let's run and enjoy the sun!
10. Suddenly I See – KT Tunstall
Suddenly I see (suddenly I see)

This is what I wanna be

Suddenly I see (suddenly I see)

Why the hell it means so much to me
A book which inspired you
The book: Educated is Tara Westover's memoir about growing up in a cult and escaping through the power of education. As a teacher, it really inspires me and it demonstrates just how important a good education is to our young people to open their minds to the world around them. Another book that was one of my favourites in 2020.
The song: I remember going to see KT Tunstall in concert in Bournemouth when I was 16. It reminds me of spring because everything is so light and the song is really upbeat!
Do give this challenge a go if you like books and music! You can choose your own songs or use mine.
What songs remind you of spring?