It's the 3rd August 2020 and I've read/listened to 74 books so far. My initial target was 52 so I'm feeling a bit smug. It's been pretty much the only upside during this strange era. I firmly believe audiobooks count and I love being able to get on with stuff at home and listen to a great book.
I've decided to pick my top 3 books so far this year and here they are! If you know of any other similar books that you think I'd enjoy, let me know in the comments. Equally, if you have an opinion on these, I'd love to hear it.
The Martian – Andy Weir
1 – The Martian by Andy Weir
Now, let me start by saying, I don't normally read books set in space. I also don't normally read books when I've already seen the film. However, I saw this on Goodreads and it had amazing reviews and I managed to pick it up on a charity shop haul. It was one of the first books I read this year. So, why do I like it so much? Firstly, for a man stuck on Mars, Mark Watney, is surprisingly humorous. Each of his entries are filled with sarcasm and wit. I've also heard that it is pretty scientifically accurate (but I can't contest to that); even though I'm not particularly scientifically minded, these technical details did not deter from the narrative. They were such a great balance of mundane observations, humour and suspense that kept me hooked until the very end, even though I knew what was going to happen.
2 – Educated by Tara Westover
Until recently, I hadn't read many memoirs but this has completely changed my mind on the genre. Tara's account of her life in a family of survivalists in rural Idaho absolutely captivated me. I was enthralled by the family dynamics; a tyrannical father and dutiful mother had complex characters that leapt off the page. As someone who works in education, it reminded me of the power of knowledge.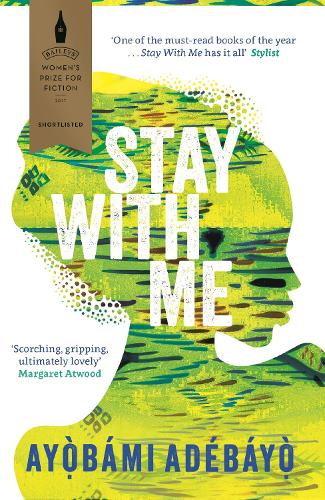 3 – Stay With Me by Ayobami Adebayo
I both listened and read this book through my library's digital catalogue. Stay with me chronicles the relationship between Yejide and Akin and their struggle to conceive. Their relationship is both at times loving and fraught. The novel is told from both of their perspectives which I loved as I'm the sort of person who needs to hear both sides of a story. What really made me adore this book was the emotion that was behind the writing style and the plot. The struggle to conceive, the deceit between the couple, the meddling family, brought the story to life and brought me close to tears. I particularly enjoyed listening to it as an audiobook as the story takes place in Nigeria and it really helped my reading experience knowing how the characters names were pronounced.
Have you read these books? If not, I highly recommend them! Let me know of your thoughts on these books in the comments.
TTFN!